The Music for the Head and Head was last night and was a sold out evening. In fact we could have sold 33% more tickets on the night, but we were at full capacity. A central these of the evening was "collaborations" and the highlight of the event was a sublime 11 minute duo track between The Captain of the Lost Waves and Miranda Arieh.
Behla Hutchinson started the evening with two fellow performers and showed a terrific musical diversity which highlights what Music for The Head and Heart is all about. The audience was exactly as I had hoped, 'a listening audience"
The trio created a really terrific sound with great harmonies and got the evening off to a great start. Next up was Emily Mercer. Emily sany from her debut EP and as usual didn't disappoint.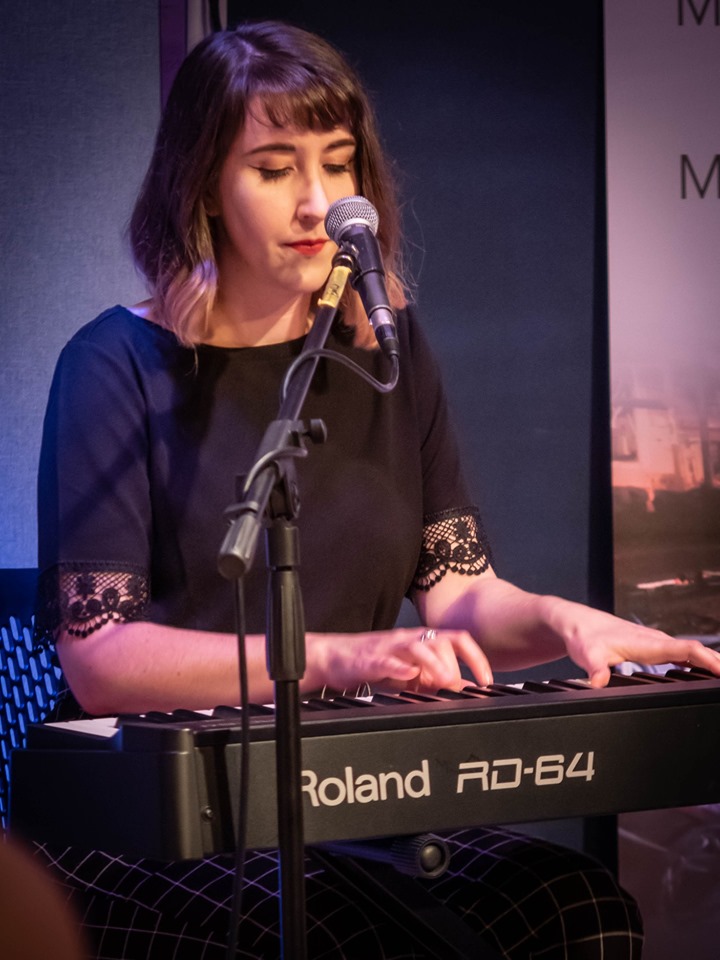 Miranda Arieh presented a solo set and I was really pleased that she played "The Swimmer" an as yet unreleased track. Miranda always brings an energy to performances and the audience clearly enjoyed her set.
Finally Captain of The Lost Waves closed the evening with a perfect set which had the audeince singing along.
Special thanks to everyone who came, Carl Rosamond for terrific sound and Nick Bloomfield for video. This was an experiement to see if we could attract an appreciative listening audience that was there for the music. Both venue owners, audience and artists all commented on what a wonderful night it was and of course this was a beta tester for the live formula. We'll be back in Jan 2020 with the first live event of the year
(aside from first photo, all photos by Jan Govey)