The third sold out Music for The Head & Heart showcase with Jon Gomm
We just completed the third Music for Head and Heart showcase headlined by Jon Gomm. To date we have run three showcases, and everyone has sold out. The difference with Oct 7th, 2022, is that we massively increased the size of the venue from a max capacity of 78 to over 200 attendees.
The Gomm magic in action at The Old Woollen Oct 7th 2022
I've never seen Jon live before, except for the interview I did for this platform, where I was blown away by his performance. A live show was a whole different level of experience, and it was a stunning performance. Jon is a terrific engaging performer and clearly is totally at ease on stage. His technical ability is off the scale, but crucially the musical choices are really well considered, and the audience loved the set.
The venue owner commented "He's a next level artist" and I could not agree more. I've been to see a lot of live acts over the decades, and this was a magical evening where the audience felt a real connection to the artist. He played a wealth of material off his new album as well as some brilliant cover versions including a storming version of Kate Bush's "Running up that hill" which for me was a highlight. The Old Woollen is a great space and I'm please we managed to fill it especially in this covid era.
Support was from Towse and my band "The Heartache" and I think we did a decent job as warm up acts on the night. May 20th, 2023, will be the date for the fourth MMH showcase, this time with Martin Simpson.
2022 Live showcase, BIGGER than ever with Jon Gomm
After covid, we are back with the third live MHH showcase with the amazing Jon Gomm, details below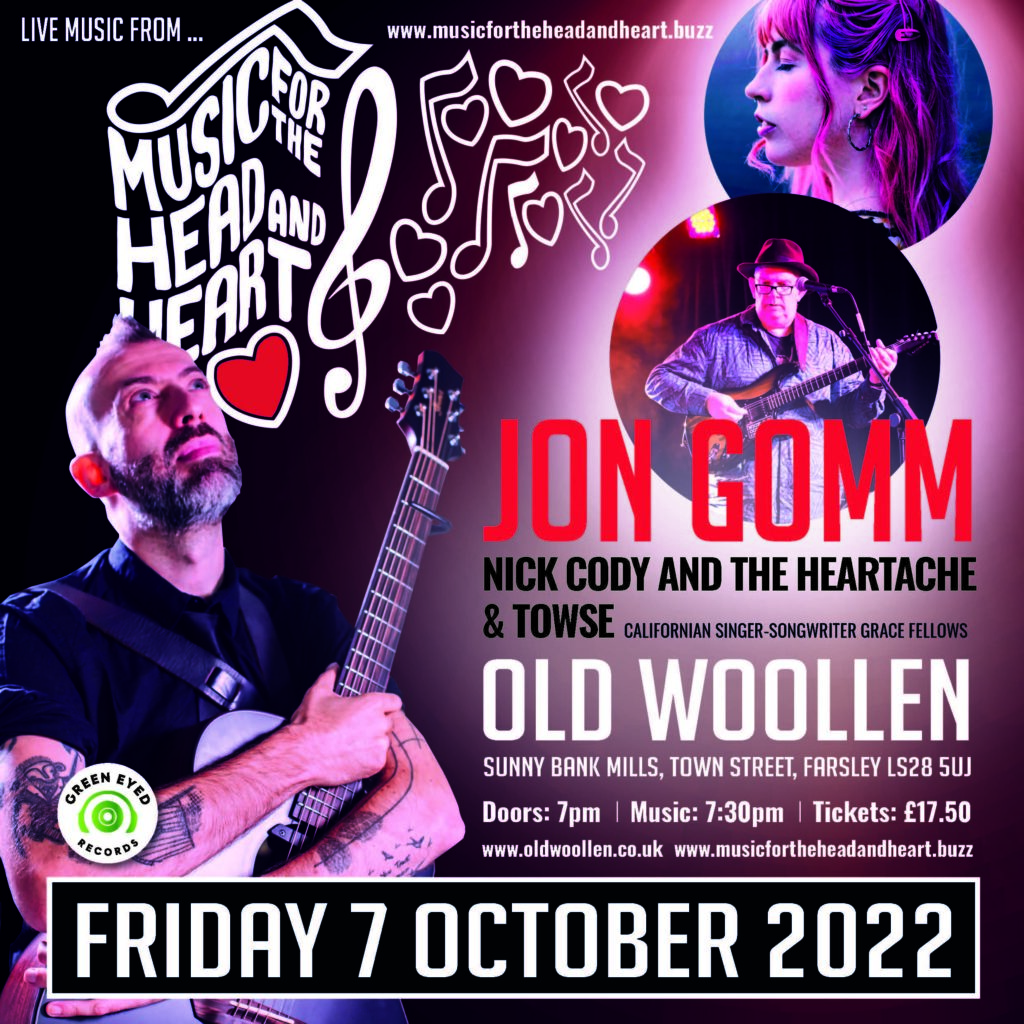 Highlights from the platform launch
NEW – Michael Ross from the Guitar Moderne Platform talks to Nick Cody HERE
Each month we will be adding more artists who all have a love of music!